Get ready for the real world...
If you're young, bright, ambitious and considering a career such as Accountancy, Financial Services, Investment Operations, HR or Marketing then a Professional Apprenticeship could be the right choice for you.
BPP Professional Apprenticeships enable you to start gaining hands-on experience with an employer in your chosen profession straight after your GCSEs or A Levels, while working towards the professional qualifications you'll need to succeed in your career. It's a full-time job with a full-time salary and no tuition fees.
...with you in control.
With an apprenticeship, you can decide just how far you want to progress as your career develops. Even better, if you choose to have a break or change direction you'll have valuable qualifications and experience under your belt.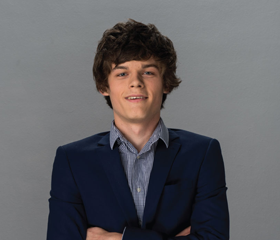 "My apprenticeship means genuine career prospects, real work experience, a salary and no fees to pay"
Top employers
BPP is an apprenticeships training provider for many of the UK's leading companies, from independent firms to large corporate businesses including RBS, Fujitsu, KPMG, Ford and AXA. We work with them to find, train and develop apprentices within their business. You'll learn the skills your employer needs and become a strong asset to them for the future as well as gaining qualifications taught by expert BPP tutors.
Progression routes
Each and every one of our apprenticeships are aligned with a professional qualification with a clear progression path to the next qualification in your chosen career without having to go to university. Training costs are funded by your company and/or the government so you won't build up debt from tuition fees (it's not uncommon to leave university owing over £26000!*). You could actually qualify as a Chartered Accountant in five years as an apprentice rather than six via university.


"BPP helped me secure a role and start my career with a global company."
BPP Professional Apprenticeship Programmes
Whatever specific area you're interested in, we've a wide range of apprenticeships available across the fields of Business, Finance and Law with employers across the country. Each is uniquely aligned with a recognised professional qualification, and can help get you started on a high-flying career - in some cases, you'll move up even quicker than you would as a graduate.
We'll help you find an apprenticeship role.
The companies we work with trust us to help them find the fresh and agile minds their businesses need. That's why we can offer you a free recruitment service: to find you a place in a company that is looking to grow talent from within, while paying you a salary and supporting your development. Search and apply.
Once you're on your apprenticeship, we'll support you and help you progress too. And with lectures available via Online Classroom and our award winning Online Classroom Live, you'll have the flexibility to study when it suits you.
Any questions?
You probably have a few questions before you search and apply. So here are the answers to the most common ones.
Call us on